In today's technology-crazy world, it's not hard to believe that there's an app for everything, even for stimulating plastic surgery. App developers are turning plastic surgery into a game, and real plastic surgeons have a lot to say about it. 
Dr. Stein, of Stein Plastic Surgery, has seen these apps, and he's not a fan. He believes they are very inaccurate, don't represent the results that can be achieved, and create unrealistic expectations. Plastic surgery isn't a game, it's a serious topic that has to be thought out thoroughly and the risks analyzed.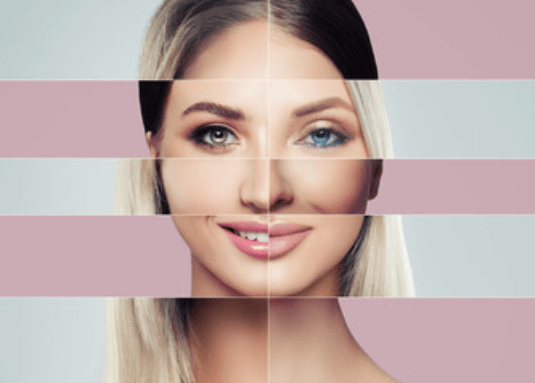 Plastic Surgery Games Vs. Body-Morphing Apps
Another type of app which isn't a game as such is a body-morphing app. These aren't as advanced or extreme as games. These apps simply let you "try on" a new nose or see how you would look with bigger breasts. This kind of thing is probably less dangerous and a little bit more realistic, but you still shouldn't expect to get the exact same results you got from an app.
Problems Plastic Surgery Simulation Apps Create
While plastic surgery can do wonders and help people achieve fantastic results in terms of how they look (and feel), it's not without its limitations. These apps which allow you to do almost anything with the click of a button don't represent the reality of the process, which is plastic surgery.
Unrealistic Expectations
The main issue with these games and apps is that they create unrealistic expectations. With these apps, you can alter your body in any way, shape, or form but, in real life, you can't. This paints unrealistic pictures of plastic surgery.
After coming into contact with these games, some people, especially younger people, may think that plastic surgery is a walk in the park. Also, the games don't discuss the potential risks and consequences of undergoing a cosmetic or medical procedure.
Puts Pressure On Plastic Surgeons
Another negative of plastic surgery apps and games is that the unrealistic expectations they create can place pressure on actual plastic surgeons. If potential patients are receiving false information, they're going to go into their surgery expecting results might not be achievable.
What Should I Do Instead of Plastic Surgery Apps?
If you're serious about getting plastic surgery done, we strongly advise you against plastic surgery simulating apps. The best, safest, and most realistic way to find out about plastic surgery options for you is to see a professional. Anyone having plastic surgery or any sort of cosmetic treatment should take their time in deciding and should also speak to a board-certified professional, like Dr. Stein, instead of looking for answers in a game or in an app.
Dr. Stein is AMAZING! He is extremely professional but caring at the same time. I am very pleased with my results and if I ever need any additional "tweaking" done, he is the surgeon I will use. I have already referred a couple of friends to him. The office staff is also outstanding. They greet with a smile and are always willing to answer any questions I have. Overall, wonderful experience!
Take the Next Step
Ready to learn more about looking years-younger with Plastic Surgery? Schedule a consultation with Dr. Stein at Stein Plastic Surgery based in Raleigh, NC today! Simply fill out the form on this page or give us a call at (919) 261-7099.
*Individual Results May Vary.