Rhinoplasty is one of the most popular plastic surgery procedures. Slight improvements to the size and shape of the nose enhance beauty and improve breathing. Dr. Adam Stein is a double board-certified facial plastic surgeon in Raleigh, North Carolina who performs customized rhinoplasty procedures. Men and women from all over the country come to Raleigh to have their procedures performed by Dr. Stein. Patients who are interested in rhinoplasty may use the information in this post to determine if they are good candidates for the procedure.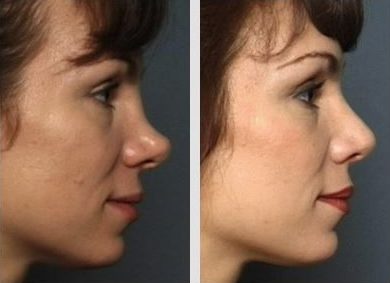 *Individual results may vary
Conditions Treated
Patients have rhinoplasty procedures for cosmetic and/or functional purposes. Common conditions that may be treated using rhinoplasty include the following:
A nose that is too big and/or wide

A bump on the bridge of the nose

A drooping nose tip

A broken nose

A deviated septum
Following recovery, patients see dramatic improvements in the appearance of their nose and ability to breathe. An increase in self-confidence is also very common. Patients who follow Dr. Stein's post-operative recovery instructions receive maximum results that last the course of a lifetime.  
Requirements for Candidacy
The best way for patients to determine if they are a candidate for rhinoplasty is to attend an initial rhinoplasty consultation with Dr. Stein. In general, rhinoplasty candidates usually meet the final criteria:
Healthy patients with no serious medical conditions or illnesses

Patients who do not smoke or have shown that they can stop smoking for a prolonged period of time

Patients who have realistic aesthetic goals
An initial consultation with Dr. Stein is an important part of the rhinoplasty process. During initial consultations, Dr. Stein and patients work together to determine if a rhinoplasty is an appropriate procedure for their conditions and goals. This type of patient-focused approach ensures patients receive the results they want.
Patients who would like to know more about rhinoplasty or are ready to schedule an initial consultation may call 919.261.7099 or request a consultation online. Patients who are interested in Dr. Stein's Rejuvenation Vacation packages may learn about all of their options by visiting his travel support and patient resource pages. Dr. Stein's dedication to facial plastic surgery has provided countless patients with results that changed their lives.