Is your field of vision obstructed by loose or sagging skin? Do you have trouble performing day-to-day activities such as driving due to droopy eyelids? If so, an upper eyelid lift may be able to help. Upper eyelid surgeries (blepharoplasty) are done for both cosmetic and functional purposes.
While an eyelid lift cannot improve your actual eyesight, the procedure may be beneficial for patients with overly sagging eyelids. Dr. Stein regularly performs both cosmetic and functional eyelid surgeries for patients of all ages. Dr. Stein is a double board-certified facial plastic surgeon with the knowledge and skill necessary for an optimal outcome.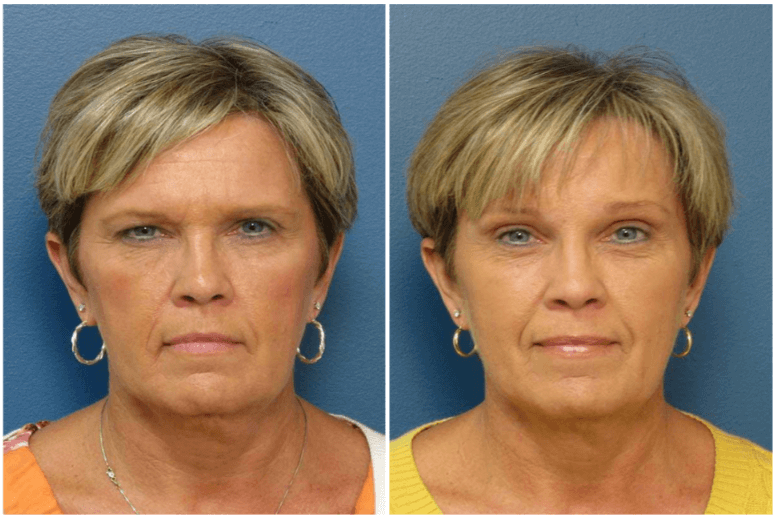 *Individual Results May Vary 
What Can 
Blepharoplasty 
Do?
There are several factors that contribute to obstructed vision. That's why Dr. Stein uses upper eyelid surgery to improve your vision in three unique ways. Dr. Stein utilizes the most advanced surgical techniques to:
Thin Fat Bulges.

As we get older, our upper fat pads can slide downward leaving us with a limited line of sight.
Remove Excess Skin.

Loose, sagging skin is the number one contributor for obstructed vision in older adults.
Tighten the Underlying Muscles.

Dr. Stein meticulously works to tighten muscles for long-term results. Eyelid surgery is typically considered a 'lifelong' procedure.
An upper eyelid lift can boost your self-confidence by helping you look and feel more youthful. The procedure can be done on its own or paired with a lower eyelid lift for more dramatic results aesthetically.
I scheduled a consultation with Dr. Stein for lower blepharplasty. He was very attentive and knowledgeable and answered my questions without making me feel overlooked. The atmosphere in his practice eased me and I cannot say enough worderful things about his staff, starting from the receptionist to the procedure area. The results exceeded my expectations and I am so happy with my results. I couldn't think of any other surgeon that I would trust to perform any of his areas of specialty for me. I highly recommend Dr. Stein to anyone who would be looking for natural looking results and the aftercare is a plus. He called me at home later that day to make sure I was doing ok. Hands down Dr. Stein is the BEST!
What's Right for You?
A functional eyelid lift might be right for you if you have loose, sagging skin on the upper eyelid that is obstructing your line of sight. Patients should have realistic expectations and be in otherwise good physical health. The best way to determine your candidacy is through an in-person consultation with a skilled surgeon such as Dr. Stein.
In some cases, when performed for medical reasons blepharoplasty surgery may be covered by your insurance provider. Speak with your individual company to determine if you qualify for functional eyelid surgery.
Staff and doctor were genuine and made it comfortable. This is the best place to have it done hands down.
Take the Next Step
Interested in learning more about eyelid lift procedures? To meet with Dr. Stein, a double board-certified facial plastic surgeon, request a consultation at our practice by filling out the form on this page. Or, call our office at (919) 261-7099 to schedule your appointment. Stein Plastic Surgery serves patients in the Raleigh & Durham, NC areas.
*Individual Results May Vary