Rhinoplasty, or a "nose job," has become an increasingly popular procedure to improve the appearance or functionality of the nose. But your nose is delicate and complex, and sometimes the surgery doesn't yield the desired outcome. If you're considering a revision rhinoplasty, here's what you should know before your procedure.
When is Revision Rhinoplasty Necessary?
Revision rhinoplasty is a second procedure designed to correct complications or unwanted results from the original nose job. Rhinoplasty is a complex procedure, and while more than 90 percent of patients say it was "worth it" in a national survey, some patients don't get the outcome they were hoping for. 
If your original nose job left you with functional or cosmetic issues, a revision rhinoplasty may help. This procedure can improve the appearance of your nose and restore harmony to your facial features or correct nasal deformities.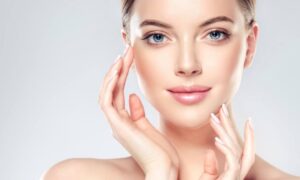 Preparing for Revision Rhinoplasty
To prepare for a revision rhinoplasty, there are a series of steps you can take. It's important to understand the process so you can feel confident and empowered as you make decisions for your appearance and health. 
When You Can Get a Revision Rhinoplasty
You must wait at least six months after your original rhinoplasty to have a revision procedure, and it's best to wait a year or more. In the meantime, it's best to avoid non-surgical, short-term solutions like dermal fillers. These will make it harder for your surgeon to assess and correct your nose and can cause further complications. 
Preparing for Your Consultation
If you're interested in revision rhinoplasty, the first step is to schedule a consultation with your surgeon. With over 26 years of experience, Dr. Stein is double-board-certified and has performed hundreds of successful revision procedures to help patients reach their desired results. 
During your consultation, you'll need to discuss your original nose surgery, medical history, concerns, and expectations with Dr. Stein. If your goals are cosmetic, please bring some pictures of noses with your desired appearance. 
Before Your Revision Rhinoplasty Procedure
Once your revision procedure is scheduled, preparation will be similar to your original rhinoplasty. Avoiding aspirin, ibuprofen, alcohol, and certain supplements can reduce swelling and bruising after surgery. Dr. Stein will also inform you of anything to have ready for recovery, such as nasal spray and ice packs.
How Does Revision Rhinoplasty Work?
Every revision rhinoplasty at Stein Plastic Surgery is unique, as Dr. Stein customizes the procedure to your exact needs. Your surgery will be performed on an outpatient basis at our accredited surgical suite, typically under IV sedation instead of general anesthesia. Dr. Stein will most likely use an open technique with incisions outside the nostrils. 
Revision Rhinoplasty Recovery
Recovery after revision rhinoplasty will be similar to that of your original procedure, though it may take longer for the swelling to subside. Most patients can return to their regular activities in one to two weeks. Dr. Stein will make sure you know what to expect and give you detailed aftercare advice.
Take the Next Step
Are you interested in revision rhinoplasty? If you would like to schedule an in-person consultation, please fill out the form on this page or call (919) 261-7099, and one of our knowledgeable medical staff members at Stein Plastic Surgery will reach out to you promptly.
Stein Plastic Surgery is located in the Raleigh, Durham, and Southeast NC areas serving patients