The effects of time and the environment can take a toll on our skin, leaving us with lines and wrinkles, age spots, sun damage, and diminished collagen, which contributes to skin laxity. Many Stein Plastic Surgery patients aren't content to ignore these aging concerns until it's time for a facelift. If you're looking for prevention of skin damage and aging, Dr. Adam Stein can help with a variety of laser skin resurfacing options.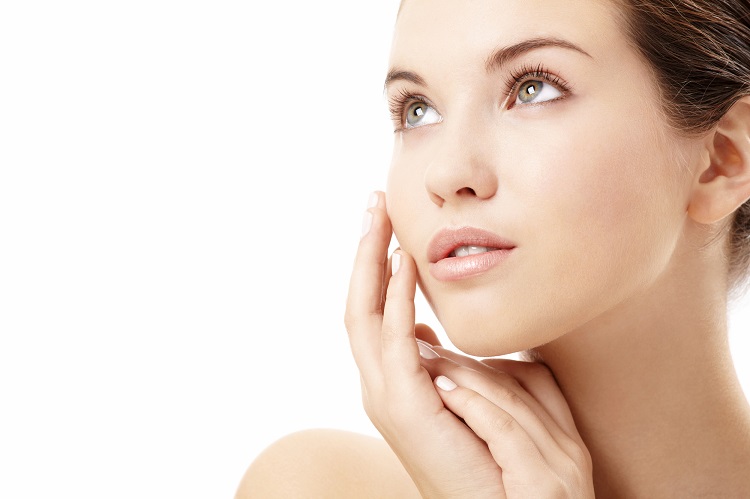 How Does Laser Skin Resurfacing Work?
Aging can almost always be attributed to weakening collagen fibers, which stretch and break with time. Our bodies struggle to repair and replace these fibers, so the older we get, the more our skin shows age. Add photodamage from the sun and environment, acne and its resultant scars, and texture irregularities, and our skin can look weathered and less smooth and firm.
 Laser skin resurfacing gets to the heart of this problem on two fronts: stimulating collagen production in the dermis to tighten skin in the long term and removing a layer of damaged skin cells at the epidermis. Dr. Stein conducts laser skin resurfacing treatments with the Erbium Sciton Laser at multiple depths to address a variety of skin concerns. He also specializes in MicroLaserPeel®, an advanced laser skin treatment that achieves dramatic improvement in 3-4 days instead of weeks for deeper laser treatments. The laser removes the outer layer of skin with controlled injury, boosting new skin cell growth during the healing process. The laser's energy penetrates to the precise depth chosen by Dr. Stein to stimulate new collagen fiber production, so your skin, over time, behaves like much younger skin to stay firm, smooth, and radiant.
How Much Does Laser Skin Resurfacing Cost?
The price of laser skin resurfacing does vary with the depth of your treatment. This can increase with the amount of anesthesia, from local all the way to general anesthesia for the deepest laser peels. The American Society of Plastic Surgeons lists the average cost of laser skin resurfacing in the US at $1,963 for ablative laser procedures, and $1,201 for non-ablative procedures, which don't cause the controlled injury to the skin's surface.
Dr. Stein is Raleigh's go-to laser skin resurfacing expert, but this doesn't mean the cost of treatment is out of reach. At Stein Plastic Surgery, we don't think you should have to worry about affording an investment in yourself, so we've partnered with flexible healthcare financing leaders to provide our patients with increased options for affordable care.
Am I a Good Candidate?
Laser skin resurfacing can be performed on patients of any age, and can address a variety of skin concerns, such as sun damage, age spots, lines and wrinkles, acne scars, and texture irregularities. The Erbium Sciton Laser works best on patients of Fitzpatrick skin types 1-3, don't smoke, and generally lead a healthy lifestyle. If you desire to slow the march of age to your appearance, schedule a consultation with Dr. Stein to get started.
What Results Can I Expect?
Patients who opt for the MicroLaserPeel® often have a short recovery period of 3-4 days. Patients receiving deeper laser skin resurfacing treatment may experience a recovery period of 1-2 weeks, during which time the top layer of skin will be red and begin to peel away. Redness indicates healing, and as it fades, your skin will appear smoother and brighter as new skin cells form. Collagen production is a slower process, so your skin's firmness will become noticeable a few weeks after your treatment and continue to improve, peaking around 6 months. 
Take the Next Step
Ready to learn more about laser skin resurfacing? Schedule a consultation with Dr. Stein at Stein Plastic Surgery based in Raleigh, NC today! Simply fill out the form on this page or give us a call at (919) 261-7099.
 *Individual results may vary.